Estée Lauder snaps up Italian fashion muse Bianca Brandolini d'Adda
She joins models Kendall Jenner, Karlie Kloss and Grace Elizabeth in the brand's roster of star-studded ambassadors
Beauty giant Estée Lauder has signed French-born Italian fashion muse Bianca Brandolini d'Adda.
The 32-year-old's family are descendants of an ancient Venetian aristocratic family and, on her father's side, Brandolini d'Adda is related to a former European sovereign, Empress Maria Theresa.
She has held prominent places in the fashion world, having fronted Dolce & Gabbana's fashion brand and co-designed a line of women's swimwear with Alexia Niedzielski.
In her new role as Re-Nutriv Ambassador, she will feature in a new digital campaign 'Live a Life of Extraordinary Beauty', set to debut in September.
Brandolini d'Adda took to Instagram make the announcement.
She wrote: "Thrilled to be @esteelader's NEW #ReNutriv #EsteeAmbassador!"
Meanwhile, Estée Lauder's account read: "Meet our new #ReNutriv #EsteeAmbassador @biancabrandolini!"
Estée Lauder's Global Brands President added: "I am thrilled to welcome Bianca to her role as global Re-Nutriv Ambassador.
"Bianca has a deep appreciation for travel, art, style and beauty, making her the perfect ambassador for our luxury skin care and make-up line."
The brand's Re-Nutriv products range from £55 to £280 and are said to be blended with luxury ingredients from around the world.
Currently the brand's start-studded line-up of ambassadors includes Kendall Jenner and Karlie Kloss.
Meanwhile, 21-year-old rising fashion model Grace Elizabeth was tapped last year as a Global Spokesmodel.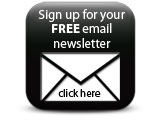 Companies