Estée Lauder to close Rodin Olio Lusso
The luxury face oil specialist is the second beauty brand that the New York conglomerate has shuttered in 2021
Estée Lauder Companies (ELC) is to close premium skin care brand Rodin Olio Lusso after six years of ownership.
Founded in 2007 by model and stylist Linda Russo, the New York-led conglomerate acquired the brand best known for its Luxury Face Oil in 2014.
Following the merger, Rodin expanded into make-up and other skin care categories.
ELC will close rodinoliolusso.com on 19 April and is currently offering consumers 20% off the e-commerce site as well as complimentary products.
It is the second brand closure from ELC in 2021. Make-up brand Becca Cosmetics was confirmed to shutter in March after 20 years in business, citing the global challenges of Covid-19.
Rodin will make a reappearance in October as a 'fragrance skin care capsule collection' via a collaboration with fellow ELC brand Jo Malone London.
"This exclusive collaboration will explore both houses' heritages and commitment to craftsmanship, while continuing to deliver unexpected fragrances, beautiful textures, and uplifting new ways to slow down and escape through scented rituals," the brand shared on Instagram.
Speaking at the time of the acquisition, Fabrizio Freda, CEO of ELC, described Rodin as the "ultimate insider beauty brand".
"With its luxurious product line and strong creative point of view, we believe it has the potential to be a high-growth global skin care brand that strategically enhances our portfolio.
"Linda is truly an authentic creative force and has an incredible entrepreneurial spirit."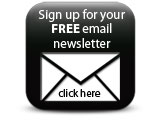 Cosmetics Business has contacted ELC for comment.
Companies