Etro adds to collection of scents with new Raving edt
The Italian fashion brand also stocks home ware products
Italian fashion and fragrance brand Etro has released a new edt to its extensive collection of scents.
Blended with lemon, cypress, galbano (also known as galbanum), peach, rose, Ceylon cinnamon, ginger, amber and vanilla, the perfume is said to give a spicy scent with notes of exotic woods.
The brand also stocks clothing for men and women as well as a collection of home products.
Retailing for £92, the scent is designed to heighten customers' senses and is available from etro.com.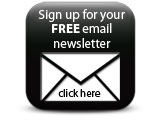 Companies