Eurofragance sales up 12%
The company's sales within the European Union grew by 27% while international sales remain strong
Spain based fragrance and flavour company Eurofragance has seen its 2012 sales climb 12% to €42.9m compared with €38.3m in 2011.
The company's sales within the European Union grew by 27% while international sales remain strong, particularly in its subsidiaries in Turkey, Philippines, Mexico and Dubai.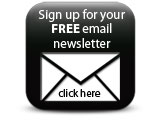 "We are very satisfied with this trajectory thanks to our international strategy, our commitment to our employees and quality in internal procedures in the products we elaborate," said Santiago Sabatés, Eurofragance CEO.
Companies