Eurofragance to focus on fragrance business
Sells flavours division to EFF subsidiary Aromas y Fragancias Europeos
Spain's Eurofragance says it plans to focus on its fragrance business following the company's announcement that it has sold its flavours division to Aromas y Fragancias Europeos, part of the English group European Flavours & Fragrances (EFF).
The agreement is said to include all assets necessary to operate in the flavours industry. EFF's Spanish headquarters will be based in the same industrial unit in Rubí, Barcelona where the Eurofragance flavours division currently operates and most of the staff working in Eurofragance's flavours division will now work for Aromas y Fragancias Europeos.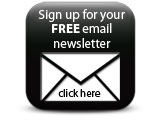 The entire Eurofragance organisation will now channel its efforts into the fragrance division, with a major focus being on international expansion based on an extensive sales network and a policy of opening up new affiliates to gain in-depth knowledge of local markets.
Featured Companies