European Commission explains how it regulates cosmetics
The institution has published an infographic aimed at general consumers explaining its methods of regulation, using hair dye as an example
The European Commission has published an infographic for the general public, outlining the method used to regulate the safety of cosmetics in Europe.
Available in four languages, the infographic is designed to be user-friendly, informative and engaging.
"The infographic is another tool to explain the work of the committees to the public," the secretariat of the Scientific Committees told Cosmetics Business.
"The aim is to explain the work of the committees in a concise and interesting way."
The Committees involved in regulating cosmetics safety are the Scientific Committee on Consumer Safety (SCCS), which looks at the consumer angle, and the Scientific Committee on Health, Environmental and Emerging Risks (SCHEER), which covers environmental impact. Both also assess non-cosmetics ingredients.
The infographic for the SCCS explains how the safety process begins with a question from the Commission to the committees, asking it to look at the health and environmental implications of a particular ingredient.
It then goes on to outline how hazards are assessed by tests, epidemiological studies, case reports etc, taking proportionality into account, and finishes up with how legislation is produced via policy proposals and Commission Regulations.
Throughout, it use as an example the ingredient Pigment Red 57, which is used in hair dyes (and is, incidentally, not considered to be toxic). SCHEER has a similar infographic, which uses the example of TCEP – a flame retardant used in toys.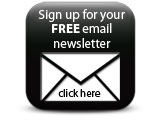 The committees have also produced a video, which will be hosted on its website. Meanwhile, summaries of previous scientific opinions can be found in English here.
Companies