European Commission gives the green light to eyelash dyes
The new ruling allows a number of hair dye ingredients to be used on eyelashes by professionals
The European Commission has given the go-ahead for a number of hair dye ingredients to be used as eyelash dyes, but by professionals only.
They are: Toluene-2,5-Diamine, p-Aminophenol, 2-Methylresorcinol, Tetraaminopyrimidine Sulfate, Hydroxyethyl-p-Phenylenediamine Sulfate and 2-Amino-3-Hydroxypyridine.
Following opinions from the Scientific Committee on Consumer Safety (SCCS), the Commission stated that these ingredients can be safely used in products intended for colouring eyelashes, and has decided to amend Regulation (EC) 1223/2009 accordingly.
However, in order to avoid risk to consumers using self-applied eyelash dyes, where skin contamination is more likely, they are permitted for professional use only and products must carry appropriate warning labels.
The purpose of the amendment is to close a legal loophole. Regulation 1223/2009 defined 'hair product' as a cosmetic product which is intended to be applied on the hair of the head or face, except eyelashes. This meant that once a hair dye product was added to Annex III, it could no longer be used as an eyelash dye.
Dr Emma Meredith, Director of Science at the CTPA, told Cosmetics Business: "CTPA welcomes the legislative implementation of the SCCS opinions confirming the safe use of specific hair dyes for the colouring of eyelashes.
"It is important that clients factor in time [for a 48-hour allergy test] when speaking with their colouring professionals and booking an appointment."
GW Cosmetics, an Austrian company that makes the professional eyelash dye product Permalash, also welcomed the new ruling.
"GW Cosmetics is highly affected by the new published Regulation – in a very positive way," Viviane Handler-Kunze, the company's Quality mManager, told Cosmetics Business.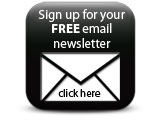 "We now have legal safety for our eyelash dyes."
Companies