European Parliament set to debate global ban on animal testing
MEPís of the Environment Committee voted unanimously for Parliament to put the subject on the agenda
The European Parliament will debate the issue of a global ban on animal testing in March next year.
Ministers of the Environment Committee in Brussels, Belgium, voted unanimously to discuss the end of cosmetics testing on animals.
The motion will ask how the European Commission is going to ensure that all cosmetics placed on the EU market have not been tested on animals.
Back in 2013 the EU banned the sale of cosmetics that have been tested on animals.
However, EU law only applies when testing takes place within the EU, meaning cosmetics companies can still test on animals as long as they donít test or sell products in the EU.
Consequently, 80% of the world still allows testing cosmetics on animals.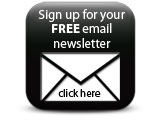 There have been mounting pressures on global Parliaments to discuss the subject, as beauty companies launch campaigns to end testing cosmetics on animals, including The Body Shopís Forever Against Animals Testing campaign.
Companies