European court rejects case to amend 2013 animal testing ban
The European Federation for Cosmetic Ingredients argued that data obtained from animal tests outside the EU should be permitted
Anti-animal testing campaign groups have welcomed news that the Court of Justice of the European Union (CJEU) has rejected a case brought to it by the European Federation for Cosmetic Ingredients (EFCI).
The EFCI, represents most cosmetics ingredients manufacturers in Europe, was seeking an amendment to the EU's 2013 ban on cosmetic animal testing and trade. The federation sought permission for companies to use data or results of tests conducted on animals outside of the EU, before launching products on the EU market. However, this was viewed as a negation of the ban and what it stands for by campaign groups.
The CJEU rejected the EFCI's argument and confirmed the enforcement of the EU's 2013 ban in its full form. The decision was met with a positive reaction from organisations such as Humane Society International, Cruelty Free International and the European Coalition to End Animal Experiements.
HSI #BeCrueltyFree Campaign Director Claire Mansfield said: "We are pleased that this cynical attempt by the industry to circumvent the EU's restrictions on cosmetics animal testing and sales has failed."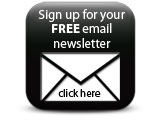 Michelle Thew, Chief Executive of Cruelty Free International and ECEAE added: "This is a victory both for common sense, and for the public who passionately back the landmark animal testing ban."