Eurovetrocap reveals its new Laura XL bottle in larger size
Specifically designed for skincare and make-up products, the new born at Eurovetrocap is the Laura XL bottle.
It is characterised by a full and thick glass bottom, which increases its worth and elegance. It is available in 15 and 30ml and it perfectly match with two new prestigious accessories.
Aria Luxe dispenser and overcap
The aluminium covered pump has an ergonomic, comfortable and precise actuator, which allows a fluid and measured application of products with different viscosities. 
The relevant PETG overcap stands out for the heavy wall material and the invisible injection point.
MakeUp dropper
It is suitable for use with skincare products for facial treatments, eye contour and liquid foundations.
Laura XL will be also available in the fragrance version.
Great size impression and countless customisation possibilities make yours, an exclusive and high quality product.
Eurovetrocap waits for you at their next events to show a preview of this and other news! The bottle will be available from December 2018. 
Eurovetrocap to attend the following events: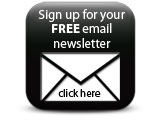 Luxepack Monaco (1-3 October) - Stand RA16, Hall Ravell
Cosmetic 360° Paris (17-18 October) - Stand E1, Hall Atrium
Intercharm Moscow (24-27 October) - Stand 13C05, Hall 13
Aestetica Naples (10-12 November) - Stand 126, Hall 1
Featured Companies