EvaTOX, an in vitro assay for cosmetics acute toxicity evaluation: the first alternative method to animal testing
To replace the animal acute test OECD 423, IDEA offers a brand new test, EvaTOX
The toxicology profile of cosmetic ingredients is a key element in the evaluation of finished products to ensure maximum safety for consumers.
It consists in a series of toxicological parameters such as skin irritation, eyes irritation, acute toxicity, sensitization, genetic toxicology, etc.
In March 2009, the UE cosmetics regulation introduced the ban of in vivo approaches and by 2013, it will not be anymore possible to conduct any acute toxicological studies on animals. Therefore, development of in vitro alternative methods remains essential and urgent.
However, alternative methods dedicated to toxicity detection remain rare, particularly in the case of acute toxicity testing that measures the adverse effects occurring within a short time of administration of a single dose of a substance.
To replace the animal acute test OECD 423, IDEA offers, in collaboration with Novaleads, a brand new test, EvaTOX, an in vitro assay based on DNA alteration measurement on human cells (e.g. HepG2, keratinocytes,…).
This test was presented for the first time at the showcase session of the New York SCC meeting in December 2011.
EvaTOX assay relies on self-quenching properties of nucleic acid dyes and uses dequenching after photobleaching measurement.
MEIC and ACuteTOX human data bases provided by Scandinavian poison units were used to establish a correlation between EvaTOX and human acute toxicity.
Cellular LD50s were determined from HepG2 human cells. Linear regression analysis between human and cellular LD50s gave explained variances R2=0.70 and 0.80 for EvaTOX vs ACuteTOX and MEIC, respectively. The robustness of EvaTOX was evidenced by a Z' factor=0.80 in 96-well plates.
EvaTOX correlates well with both human and mouse oral acute toxicity. Regression curves were used to estimate mouse DL50s from cellular (EvaTOX) EC50s. Interestingly, the prediction model allows to successfully ranking substances in classical EU regulatory toxicity categories (up to 85%).
In addition EvaTOX experimental procedure is straightforward, quick (20 minutes) and very cheap. It does not require washing step and is adapted to all HTS instruments (96 to 384-well plates) or benchtop fluorescence readers.
EvaTOX also informs on DNA alteration level with applications in DNA repair and anti-free radical effects of cosmetics.
EvaTOX test is therefore a good candidate as an alternative method to the animal acute toxicity testing.
EvaTOX test method was submitted to ECVAM to enter a formal validation on April 15th 2011.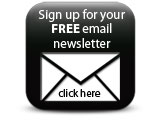 Featured Companies