Evonik expands its portfolio of silica exfoliating particles as a sustainable alternative to microplastics in cosmetics
Sponsored by Evonik
The cosmetic industry's demand for raw materials that are approved for use in natural cosmetic products is steadily on the rise. With Sipernat 250 PC and Sipernat 9000 PC, Evonik is launching two additional products that offer alternatives to microplastics.
The new Sipernat 250 PC is designed for body scrub applications. The hardness of its particles is well suited for use on normal skin.
Sipernat 9000 PC is designed for applications involving larger amounts of dirt, or less sensitive body areas such as feet. These applications benefit from the harder and durable particles of SIPERNAT® 9000 PC to create a better scrubbing effect.
The products complement the existing assortment of Sipernat 22 PC and Sipernat 2200 PC, which are preferred in formulations for facial and body care products for sensitive skin.
As a result, the four Sipernat PC products of Evonik now cover virtually all rinse-off formulation needs in addition to offering benefits such as global availability and controlled, consistent quality.
All Sipernat PC products are listed as nature-identical by the International Natural and Organic Cosmetics Association (Natrue), a globally active association dedicated to promoting natural skin care.
Moreover, all four products are certified with the Cosmos label and can therefore be used in natural cosmetic products. They are INCI-classified as hydrated silica, which makes them "derived mineral ingredients" in the definition of ISO 16128-1.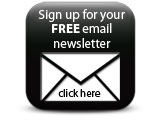 Evonik is a leading global manufacturer of silica. In addition to the fumed silica Aerosil and the precipitated silica Ulrasil, Sipernat, Zeodent and Spherilex, Evonik also produces silica based matting agents under the brand name Acematt and other fumed metal oxides under the brand Aeroxide. Overall, Evonik has a global production capacity for all silica based products of about 1 million metric tons/year.
Featured Companies