Evonik launches first fully vegetable based Nylon-10,10 powder
Colour Cosmetics | Ingredients
Tegolon Eco 10-10 suitable for use with natural or green products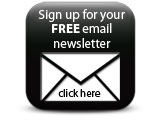 Evonik has developed the first purely plant-based Nylon-10,10 powder. In cosmetic formulations, Nylon helps improve the tactile properties of the product. Hence, this new polyamide grade generates a pleasant skin feel, something that means a lot to consumers. Often it is not just the specific product effect but also its haptic performance that dictates whether it is purchased or not. And thanks to its plant provenance, Tegolon Eco10-10 also gives rise to claims such as "natural", "green" or "vegetable-based".

Because of its oil-absorbing properties and high covering power, Tegolon Eco 10-10 is particularly good in decorative cosmetic products such as mattifying foundations and loose and compact facial powders. The new Nylon from Evonik reduces unwanted shine on the skin, covers minor wrinkles and skin impurities and ensures excellent adherence and wear in lipsticks and concealer sticks, as well as in those foundations and facial powders. Tegolon Eco 10-10 also facilitates the development of light make-up formulations without the use of cyclopentasiloxane.

Tegolon Eco 10-10 consists of polyamide particles derived entirely from renewable sources. This new polyamide grade is based on Nylon-10,10, an AA-BB polyamide that is made in a polycondensation process of sebacic acid and decamethylene diamine. Both raw materials are derived from castor oil (Ricinus communis) and are therefore fully vegetable-based.

The CO2 balance of Tegolon Eco 10-10 is also well worth a second look. A life-cycle assessment confirms that Tegolon Eco 10-10's carbon footprint is significantly lower compared to petrochemical based Nylon materials (kg CO2-equivalent/kg Nylon) – a contribution from Evonik to sustainable, responsible product solutions.

Yet with Tegolon Eco 10-10 there are no compromises when it comes to performance and efficacy. The shape and size of the cosmetic particles of this product are absolutely comparable to the standard particles of Nylon-12. Moreover, the new vegetable-based polyamide particles show the same high oil absorption as standard grades.




Featured Companies