Evonik takes Tego Carbomer 140 G stateside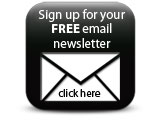 Carbomers tend to come in powder form. However, Evonik's Tego Carbomer 140 G (introduced to the North American market at NYSCC Suppliers' Day 2010) has a granulated quality that offers advantages including low dusting and high flow ability. The bulk density is 3.5 times higher than powder carbomers, allowing for reduced shipping volume.

Tego Carbomer 140 G is the first carbomer on the market based on n-heptane and ethyl acetate and is especially recommended for use in emulsions and gels.
Featured Companies