Ex-Glamour Beauty Director Alessandra Steinherr launches skin care range with Primark
The affordable beauty range, curated by Steinherr, features 20 products and is said to have taken Primark two years to develop
Stienherr hosting the Armani Beauty Neo Nude press event in London / Image via Instagram: @alexsteinherr
Irish fashion retailer Primark and former Glamour Beauty Director, Alessandra Steinherr, have announced the launch of a collaborative skin care range.
The new collections, curated by the beauty expert, are designed to target specific skin care concerns including dehydration, tiredness, dullness, pore congestions and pollution.
Steinherr said: "I have always been obsessed by skin care and have been incredibly lucky over the years to have had a career that allowed me to test thousands of products and have constant access to the most well-respected skin care experts.
"I am asked every day to recommend a range of products to suit a range of budgets, so when Primark approached me to create a skin care line, I knew we could create something really special together that worked both in terms of price and performance."
The five ranges (from £3) include: Sleep Spa, Pore Balance, Plump & Glow, Maximum Moisture and Pollution Solution.
Steinherr has previously partnered with other beauty brands, including Elizabeth Arden and luxury skin care brand La Mer, and is currently a brand ambassador for Estée Lauder.
She kicked off her career in the industry by joining Cosmopolitan's beauty team, where she worked for six years before moving onto Glamour, where she spent the last decade before stepping down earlier this year.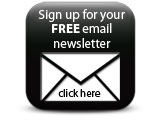 Companies