Experience a unique floral journey with the new Flowerful Collection from Yardley London
Sponsored by Yardley
Floral fragrances continue to be the most popular choice in women's fragrance and flowers are in abundance everywhere with top designers incorporating big, bursting blooms into their fashion collections as well as oversized, flouncy floral imagery adorning home interiors.
The new Flowerful Collection from Yardley London has been created by three esteemed Symrise perfumers who have taken inspiration from some of the most mesmerising floral inspired ingredients in the form of three sophisticated and contemporary fragrances.
Inspired by bountiful, beautiful and blossoming floral bouquets, each fragrance will take you on a unique floral journey.
Comprising of Decadent Mimosa, Luxe Gardenia and Elegant Iris, capturing the radiant beauty of these huge, rich florals that you will enjoy wearing and that will look gorgeous on your dressing table in their uniquely designed, heavy weight flacon.
Flowerful Collection:
Inspired by the sweet, rich sugar spun aroma of mimosa absolute, Phillipe Paparella captures the feeling of a summer's day.
Opening with the spicy fruit notes of mandarin, pear and pink pepper, the indulgent green floral fragrance of Decadent Mimosa leads to a beautiful sunny heart of fresh, sweet and bright mimosa flowers. Combining powdery violet, iris and lily of the valley, resting on a sensual base of sandalwood, vanilla and musk.
Emilie Coppermann's creation of Elegant Iris a feminine interpretation with a masculine edge, evokes joy reminiscent of the first green shoots of Spring and awakens the sense.
A floral fragrance, it opens with fresh and bright scents of daisy, crispy green leaves and red fruits bursting into a sensual and feminine heart combining iris, wild rose, freesia and jasmine, resting on a warming, woody-amber base.
Luxe Gardenia, inspired by the luminous and solar white flora notes of the intense gardenia flower, symbolising grace, love harmony, Alienor Massenet's romantic and feminine fragrance opens with uplifting bergamot and a sprinkle of sea salt and coconut water.
A modern, luxurious floral that exudes a heart of rich white flowers combining gardenia, magnolia, orange blossom and frangipani, all wrapped up in a comforting amber and vanilla base.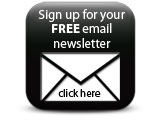 With three distinctive, floral journeys to experience, simply find your ideal fragrance from the Yardley London Flowerful Collection!
Featured Companies