Face Matters Founder becomes Prince's Trust Mentor
Sally Curson has experienced great success after becoming homeless with her children
Curson will be involved in helping 18-30-year-olds to turn their business ideas into reality


Prince's Trust Enterprise division invests up to £1,000 in individuals with the potential to start a business


Curson says a successful relationship between a parent and child "all boils down to mutual respect"
Face Matters' range consists of five skin care products
Face matters' Founder Sally Curson has been invited to become a mentor for the Prince's Trust Enterprise division.
Curson will be involved in helping 18-30-year-olds to turn their business ideas into reality. The division invests up to £1,000 in individuals with the potential to start a business.
Having experienced personal hardship after herself and her two children became homeless a week before her 40th birthday, Curson said a successful relationship between a parent and child "all boils down to mutual respect".
She explained: "Throwing myself into my beauty treatment business kept me sane and was almost a daily therapy for me with the calming music, essential oils, candles and flowers.  It definitely kept me focused and enabled to concentrate on the daily demands of being a single mum."
She added: "The most important thing to give your children is time at the end of the day to listen to their problems, talk through worries and reassure."
The skin care brand, which launched three years ago, today consists of five anti-ageing products that are made with 100% organic silicon and botanical oils.
Curson said: "I am so proud and excited to be joining forces with the Prince's Trust. Business doesn't have to be daunting and I am so looking forward to sharing my experience, passion and this opportunity in this environment where every individual matters so much."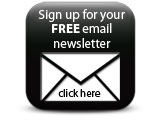 Companies