Facebook is the most-used mobile app by men and women
Voice calling and WhatsApp messenger come in second and third places
Facebook is the most used app by men and women on their smartphones, a study commissioned by Direct Line Home Insurance has found.
Second to the social media site was voice calling, followed by WhatsApp messenger. The findings provide an insight for marketers into how consumers are engaging with devices today.
To track users' activity, researchers loaded software onto 50 volunteers' smartphones and recorded every interaction made over a four week period.
Some differences were observed between men and women. Men were found to spend longer using their phones than women. Men racked up 2 hours 44 minutes of phone time, while women spent on average 1 hour 41 minutes.
Men were also found to prefer talking on the phone over communicating by messages. Men spent 66% longer talking on their phones than women, equivalent to 10 minutes more each day. Women were found to spend an average of 17 minutes a day sending and receiving messages, and only 15 minutes of talk time. Meanwhile men also spent 17 minutes messaging every day.
Women were also found to spend more time playing games than men, dedicating 13 minutes per day to gaming compared with nine minutes for the average man.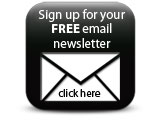 Katie Lomas, Head of Direct Line Home Insurance, said: "This experiment shows how we love to communicate, with men and women spending over half an hour every day talking and messaging on their phones. Smartphones have also helped drive up the number of women that have taken up gaming, with games such as Kendall & Kylie specifically targeted at this demographic."
Companies