Famed make-up artist Pat McGrath to launch beauty range
Legendary make-up artists debuts own line
Pat McGrath is due to launch her own beauty range, starting with a single product in a metallic gold shade.
After showcasing gold lips and eye make-up on models backstage at Milan Fashion Week, rumours that the metallic products were part of a new range circulated and have now been confirmed.
Yesterday, the make-up artist and Global Creative Director of Make-up at P&G announced the launch of patmcgrath.com – The Pat McGrath Labs website offering access to a new product 'Gold001'. Consumers can sign up for email updates and the product is said to go on sale this month.
Gold001 is described as a "mysterious, high-impact, rich, pigment" by McGrath and is said to have a limited run of 1,000 and is due to be on sale for just 24 hours. The exact launch date has yet to be revealed.
McGrath has also promised pots of the product to selected fans on Instagram who inspire her with their pictures. She launched the product at an exclusive event at Paris Fashion Week.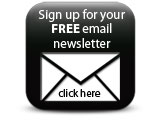 Industry commentators have been speculating on whether this means McGrath will be leaving her post at P&G but this has been denied by the company.
Companies