Famous five organic extract launched at in cosmetics Paris 2016
The Famous Five; Guarana, Acerola Cherry, Sea Buckthorn, Cranberry and Camu Camu, all in a single organic extract designed to maximise your cosmetics' appeal in the natural cosmetics market.
Inovia International (Stand No.K126) are pleased to launch their new Super-fruit Extract to complement their extensive range of natural extracts for cosmetics usage.
Manufactured at their UK facility, the extract comprises of 5 Super-fruits to maximise the marketing punch and appeal that Super-fruits can provide in a single stable extract.
Each of the fruits were selected to add unique character and appeal. Guarana known for stimulation, Acerola Cherry for anti-ageing benefits, Sea Buckthorn for its restorative properties, Cranberry for hydration, Camu Camu for its antioxidant properties.
The extract formulated by the cosmetic scientists at Inovia was designed to capitalise on the attractions of these recognised Super-fruits and the merging trends of the cosmetics, health and food industries. These exotic fruits are sourced world-wide giving your product the appeal of far off topical shores and locations.
Inovia also offers this product in other formats including organic glycerine and an aqueous solution preserved with organic acids.
Inovia International is part of the StanChem Group of Companies, and are specialists in the manufacture & supply of natural ingredients to the cosmetics industry. Visit www.inoviainternational.co.uk for further information.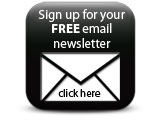 For further information please contact Giles Bovill, General Manager, Inovia International on giles.bovill@inoviainternational.co.uk or 07557409355.
Companies