Fecc elects dr Neville Prior as new Vice President
The European Association of Chemical Distributors (Fecc) has elected the Chairman of the Cornelius Group Neville Prior as Vice President
The European Association of Chemical Distributors (Fecc) has elected the Chairman of the Cornelius Group Neville Prior as Vice President. Dr. Prior (Cornelius Group plc CEO) is member of the Fecc Board since 2009, actively contributing to the success of the association activities.
Dr. Prior is also President of the Chemical Business Association (CBA) and brings 25 years of experience in the chemical distribution industry. Speaking about his appointment Dr. Prior commented, "At a time of economic uncertainty in Europe and around the world, the chemical distribution industry delivers innovative and cost effective products and services to industry. We have never been so important! Fecc, plays a pivotal role as the European Association, in ensuring that our industry can continue to do and be so. I want to see Fecc continue to work with National Associations and company members to ensure that our industry will remain in that position for the future. I will work with the President, the Board and staff of Fecc to ensure that Responsible Care continues to be a key feature, that legislation is good for consumers and distributors alike and that we continue to inform the industry on key issues going forward. As our visions states, I want to ensure that Fecc is, and remains THE opinion maker in our European industry".
The appointments were made on June 17, by the Fecc's General Assembly celebrated during the organisation's Annual Congress in Hamburg, the leading event for the European chemical distribution industry. Fecc's President Edgar E. Nordmann welcomed Dr. Prior, "Neville has shown unique dedication to the chemical distribution industry. He has not only made Cornelius a major participant in the UK distribution sector, but he has also expanded the business to Europe, the United States and the Far East. He has been an outstanding contributor to our association's activities and I am certain that he will do an exceptional job as Vice President".
The General Assembly also ratified the membership application of Cornelius Group, along with other two distributors, as new Company Members. Fecc now brings together a total of 36 company members, as well as 15 national associations and 11 associate members.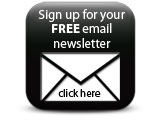 For more information please contact www.fecc.org
Companies