Feelunique adopts TrueCommerce supply chain system
EDI system helps the premium beauty etailer to streamline processes for invoicing and purchase orders
Feelunique has agreed a deal to implement a new supply chain management system from supplier enablement solution provider TrueCommerce.
The EDI system will help Feelunique to streamline its trading processes and boost the transparency of its supply chain resulting in a fully managed b2b network service.
Craig Wheeler, Operations Director at Feelunique, said: "Ultimately our aim was to avoid potential delays in our supply chain and to maximise product availability for our customers."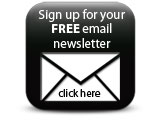 Wheeler added that Feelunique is "delighted" with the time savings and improved accuracy that the new system has achieved. Prior to the new system, the beauty etailer was using manual processes to manage orders and invoices.
Companies