Feelunique backs indie brands in the UK and France
Partnering with Indie Beauty Expo, Feelunique aims to help independent beauty brands drive sales
Feelunique and Indie Beauty Expo (IBE) have partnered to open up French and UK markets to emerging indie beauty brands.
From July, 30 of IBE's exhibitors will be selected to feature on Feelunique.
The collaboration aims to help drive sales for independent beauty brands in the crowded beauty market.
Joel Palix, CEO of Feelunique, said: "Independent beauty is an important category for Feelunique - over the years we are proud to have supported many young up-and-coming brands.
"Moving forward we would like to extend our platform to more brands that lack a presence in the UK and France.
"That is also why we decided to partner with IBE, they are a pioneer and a recognised leader in independent beauty and their knowledge, network and capabilities in this space are unrivalled."
IBE's co-founder Nader Naeymi added: "IBE's role is to help indie brands capitalise on opportunities such as this - to enable them to leverage their strength as a category while overcoming the obstacles they face individually as a small company."
IBE intends to work closely with Feelunique to guide brands through the onboarding process and engage products in the market.
Jillian Wright, IBE's other co-founder, continued: "IBE is here to support beauty entrepreneurs.
"That is why we want as many beauty shoppers in the UK and France to discover and have access to the amazing innovations that these entrepreneurs are bringing to the market.
"By working with Feelunique, we believe we can make this happen in a meaningful way."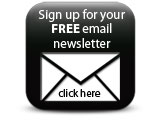 Companies