Feelunique buys French beauty site The Beautyst
The European beauty e-tailer plans to expand its presence in France and reach French millennials by acquiring an established online beauty community
Feelunique plans to bolster its presence in the French beauty market with the purchase of The Beautyst
Feelunique, the leading beauty e-tailer in Europe, launched its French website two years ago and opened a bricks and mortar store in 2016. This year, the company is buying The Beautyst, a leading French beauty blog and marketplace, to expand its presence in Europe's third largest market for online beauty.
The Beautyst has more than 1,300 bloggers and over 600,000 followers across its social networks. It also brings together new and upcoming beauty brands through its online marketplace.
The Beautyst will be known as The Beautyst by Feelunique and will complement Feelunique's website, which stocks 450 brands and over 20,000 make-up, skin care perfume, accessory and electrical products.
Joel Palix, CEO of Feelunique said: "The acquisition of The Beautyst further accelerates our vision of becoming the leading player in online beauty in France, which is a strategically important market to us given its currently low online penetration."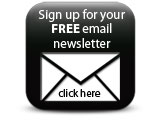 He added: "This acquisition will also strengthen our position amongst millennials, a key audience for us."
Companies