Feelunique names Marc Ardisson as Asia Managing Director
He has previously worked for Bluebell, Chanel and L'Oréal
Marc Ardisson
Feelunique has appointed Marc Ardisson as the company's new Managing Director in Asia.
The UK-based online beauty retailer expanded into Asia in 2015 and it has since become the company's second largest market.
At the time of launch, Feelunique CEO Joel Palix told Cosmetics Business: "Chinese people are very concerned about how genuine products are and they will be able to buy all the cool brands we have on our UK site but with a site that is translated into Chinese."
Cross border e-commerce solutions and services provider Azoya was hired to tailor the website to the region.
As Feelunique's new Managing Director Ardisson will be responsible for ensuring the online retailer's future growth in Asia by developing a strategy to maximise Feelunique's footprint in the market.
Ardisson has primarily worked in in digital, CRM and e-commerce, including working for Bluebell as Digital and e-commerce Director, Chanel as Global Digital & CRM Director and McCann Erickson as International Nespresso Account Manager.
He has also undertaken consultancy work for L'Oréal, AmorePacific, Swatch, Lacoste and Under Armour, advising the brands on digital and e-commerce strategies across Asia.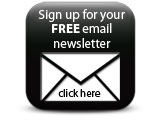 Based in Hong Kong, Ardisson will gradually take on his new role with Feelunique while concluding his existing consulting work, and will report directly to Palix.
Companies