Feelunique parters with Swedish media house Custos
New partnership will grow online beauty retailer's beauty business in the country
Feelunique has partnered with Swedish media house and investment firm, Custos to bolster the online retailer's beauty business in the country.
The new partnership will leverage Custos' print and digital reach in Sweden, which provides content across newspapers, magazines and online lifestyle channels.
Joel Palix, CEO of Feelunique commented: "We are very proud to parter with Custos in Sweden.
"By combining their large communication power with our unique beauty offer and unrivalled level of service, we expect to build a strong, sustainable online beauty business and full customer satisfaction to more and more Swedish consumers."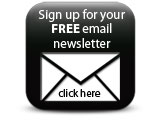 Companies