Fekkai eyes masstige market
The hair care brand is being relaunched with a single edited line
Next year, Procter & Gamble (P&G) will relaunch the Fekkai luxury hair care label with a single edited line, in both the mass and prestige markets. The strategy replaces two separate lines, which the company said created confusion and logistical problems in the past.
Fekkai was originally a luxury brand when it launched in 1995, but four years ago, P&G chose to distribute the brand in two lines: 'Classic' to the mass market, and 'Advanced' to the luxury market.
Certain items, including Perfectly Luscious Curls, Ageless and Silky Straight Ironless, will be dropped from the new edited range, while those that have been retained include Brilliant Glossing, Technician Color Care, Full Blown Volume, Essential Shea, PrX Reparatives and Fekkai Styling. Apple Cider Shampoo, which was discontinued in 2012, has been reintroduced and there will be several new items including PRX Reparatives Mending Elixir with argan extract and Full Blown Volume Lightweight Foam Conditioner.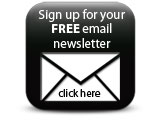 French hairdresser Frédéric Fekkai launched his eponymous hair care brand in 1995 via high end salons, with prices ranging from $9-$195. It was bought by P&G in 2008, while Fekkai retained a consultancy role in the brand.
Companies