Fenty-owner LVMH boasts record 2017 results
The luxury goods brand owner reveals solid financial year results thanks to Fenty, Dior and Guerlain
LVMH has reported record revenues of €42.6 bn in 2017, an increase of 13% on the previous year.
The luxury product group's perfume and cosmetics division saw an increase of 12%, from €4.9bn to €5.5bn.
Bernard Arnault, Chairman and CEO of LVMH, said: "The excellent performance, to which all our businesses contributed, is due in part to the buoyant environment but above all to the remarkable creative strength of our brands and their ability to constantly reinvent themselves."
Sauvage, Miss Dior and J'adore by Christian Dior parfums were noted for a successful 2017 and for driving the brand's market share in all regions.
LVMH's make-up division was reportedly driven by Rouge Dior and Dior Addict lines.
Guerlain is said to have benefited from the launch of Mon Guerlain perfume and the international roll-out of branded stores.
Givenchy's make-up collection was also highlighted for its performance, as was Fenty Beauty's 'exceptional success'.
"Continued innovation, entrepreneurial spirit and the quest for excellence: all maisons continue to assert these core values while maintaining rigorous execution of their strategies on the ground," added Arnault.
"In an environment that remains uncertain, we can count on the appeal of our brands and the agility of our teams to strengthen, once again in 2018, our leadership in the universe of high quality products."
Retail revenue
LVMH's retail group achieved organic growth of 11%, from €11bn to €13bn.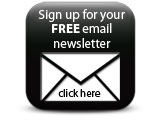 Sephora's market share increased in Asia and the US, while the retailer's expansion into Scandinavia, Mexico, Germany and the Middle East is said to have attributed to the growth.
Companies