Fenty Beauty introduces new customisable eyeshadow palettes
The brand's new Snap Shadows Mix & Match Eyeshadow Palettes features six colours in matte, metallic and glitter shades
Image: via Instagram @fentybeauty
The make-up brand of singing sensation Rihanna, Fenty Beauty, has introduced a new range of eyeshadow palettes.
The new Snap Shadows Mix & Match Eyeshadow Palettes (£21 each) are designed to be pocket-sized for customers on-the-go and can be attached together to create a bigger palette.
Customers can choose from eight palettes, True Neutral, Cool Neutrals, Deep Neutrals, Rose, Peach, Smoky, Cadet, Pastel Frost, containing six colours in matte, metallic and glitter shades.
Commenting on the new range, Rihanna said: "All the shades you like and none you don't. That's the beauty of Snap Shadows, you can mix and match these palettes to vibe with you."
Fenty Beauty has also launched a collection of make-up brushes in conjunction with the palettes.
This includes the new Precise Definition Eyeshadow Brush 220, Precision Blending Brush 230, Plush Eyeshadow Brush 240 and Dry Brush-Cleaning Sponge (from £16).
The products will be available on 26 December in store and online at Harvey Nichols and Boots.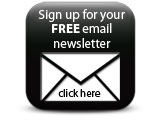 Companies