Fern and moss-derived ingredient combats ageing
Rahn launches anti-ageing moisturising ingredient Hydractin-LMF
In recognition of the regenerative power of plants and the longevity of forest ecosystems, Rahn Group, which specialises in cosmetic actives, has developed the ingredient Hydractin-LMF from forest-growing species.
According to the company, the secret to the longevity of the forest ecosystem is nature's "clever management of moisture." Hydractin-LMF combines three forest plants that permit the skin to retain and store water: the lichen Cetraria islandica (Iceland moss), the fern Polypodium vulgare (common polypody) and the moss Sphagnum magellanicum (peat moss).
In in vitro studies by the company, skin treated with the moisturiser is shielded and rehydrated; in in vivo studies, the mosturiser enables the skin to retains water. After two weeks of use, the skin looks significantly younger. The ingredient is also effective in foot care: stressed, cornified and cracked feet are perceptibly softer in an in vivo study.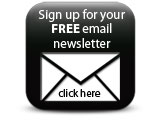 From the regulatory perspective, Hydractin-LMF conforms to Ecocert and is China-compliant.
Featured Companies