Firmenich acquires Agilex Fragrances
Agilex will continue to operate as a standalone business catering for mid-size customers
Firmenich has announced it is to acquire US-based Agilex Fragrances.
The company, headquartered in Piscataway, New Jersey, serves mid-sized customers and will continue to operate as a standalone entity after the deal closes.
Patrick Firmenich, Chairman of the Board, Firmenich, said he is "delighted" to be bringing Agilex Fragrances on board.
"With their established customer base, recognised best-in-class service levels and proven operational excellence for mid-sized customers in North America, they perfectly complement our Fragrance business," he said.
Agilex recently launched a manufacturing centre in Somerset County, New Jersey.
Ray Hughes, CEO, Agilex Fragrances, explained: "By joining the Firmenich Group, with its global reach and cutting edge creativity and research, we will take our company to new heights.
"Our shared ambition is to design unique fragrances for our customers while furthering our industry-leading agility and speed-to-market."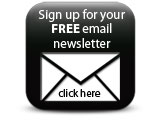 Although terms of the acquisition were not disclosed, the transaction is expected to complete before the end of the year.
Companies