Firmenich announces successful fiscal 2018 results buoyed by sector growth
The Swiss fragrance business has revealed a 9.6% jump in sales
Firmenich has revealed a 9.6% increase in its fiscal year results recording CHF3.7bn in net revenues for 2018.
According to the brand, it gained strong market share across perfumery and flavours thanks to its acquisitions of Agilex Fragrances, Natural Flavors and Flavourome.
Growth can also be attributed to the strong fragrance ingredient market, which is predicted to reach US$18.5bn by 2024, according to Global Market Insight.
Patrick Firmenich, Chairman of the Board, said: "This year was marked by many innovation breakthroughs and strategic investments, setting us up for transformative growth in the future."
This year the brand announced the launch of its third ingredient, a sustainable version of its Z11 warm woody note.
It also achieved progress across its Pathways to Positive sustainability strategy throughout the year, as well as using 78% of renewable electricity across its worldwide operations, and a rate of 100% in Europe.
The company's CEO Gilbert Ghostine added: "We owe our strong performance to the trust of our customers who inspire us every day.
"I am very proud of how all my colleagues delivered superior creativity, innovation and value creation to enable our customers to win bigger in their markets."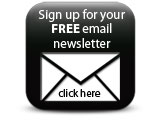 Across its fragrance sector Firmenich also expanded its global reach, opening a new creative centre in Singapore and inaugurating new facilities in Spain and Korea.
Companies