Firmenich buys majority stake in mint oil maker Essex Labs
Swiss fragrances company will offer its customers a new quality of mint product
Swiss flavours and fragrances company Firmenich has bought a majority equity stake in Essex Laboratories, a supplier of natural mint essential oils and extracts.
Although the exact investment amount was not disclosed, Essex Laboratories is set to benefit from Firmenich's experience in research and naturals, while Firmenich is looking forward to offering its customers a new quality of mint product with a traceable and sustainable value chain that can help it create tailored solutions.
Firmenich's investment in the mint supplier comes at a time when demand for the refreshing herb is high. Last year, Datamonitor revealed that peppermint was the most popular fragrance for making men feel refreshed, with a total of 45% of men globally selecting this response in its Consumer's 2015 Q2 survey.
Gilbert Ghostine, CEO of Firmenich, said: "I am very excited about taking our excellence in mint to the next level with Essex Laboratories. "Together we will offer our customers the world's finest mint from field to shelf, as well as, the ability to create tailored, game-changing solutions with the most traceable and sustainable value chain."
Meanwhile, Mark Morlan, Founding Member and CEO of Essex Laboratories, added: "Our goal is to offer our customers the most outstanding and differentiated products made from the finest quality mint oils with the best flavor profiles."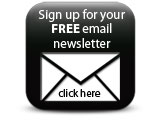 Essex Laboratories, which has core operations based in Washington and Oregon, US, is considered a leader in the global mint industry. It supplies mint products including natural peppermint and spearmint essential oils, extracts and tailored mint oils to the cosmetics and fragrance industries, as well as food, confectionary, beverage and health sectors.
Companies