Firmenich debuts new website in 'strategic' China market
Flavours and fragrances company has set firmenich.com.cn live in an effort to improve its customers' experience and highlight its progress
Flavours and fragrances company Firmenich has launched a new website in China.
The firmenich.com.cn site features news areas including tabs that present the company's latest innovations, research and commitment to social responsibility.
China is considered a "strategic, high-growth market" for Firmenich, CEO Gilbert Ghostine explained. "Our new website showcases how our innovative solutions aim to delight over a billion Chinese consumers with the fragrance and flavour experiences they love."
Firmenich has been investing in China for the past 20 years. Today it operates three manufacturing plants in the country, with sites including Shanghai and Kunming in the Yunnan province.
The company is on track to start building a new flavours plant in 2017.
Boet Brinkgreve, President Firmenich China, added: "Our new website is an insightful window for customers, prospective talent and partners, into our leading creativity, world-class research and deep commitment to social responsibility.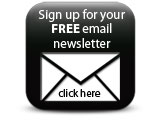 "It demonstrates how we combine our capabilities to make a real difference to our customers and their consumers across China."
Companies