Firmenich re-hires former fragrance manager Mehdi Lisi
Lisi first joined the Swiss perfume business back in 2002 before taking on a long-term role with competitor IFF
Firmenich has re-hired its former Prospective Fragrance Development Manager, Mehdi Lisi, as its VP for Fine Fragrance Creative Development Center.
Lisi first joined the firm back in 2002 as a Prospective Fragrance Development Manager.
In his new role Lisi will be responsible for driving excellence in fragrance evaluation, consumer insights, technical development and marketing for fine fragrance in its Paris office.
In his 15 year hiatus from the business he spent 11 years with IFF working as Senior Global Account Executive and L'Oréal's Global Account Director.
Commenting on his new position, Lisi said: "Firmenich continues to set new standards for our business.
"I am thrilled to drive creativity in fragrance development to develop greater levels of engagement and success with our customers."
Meanwhile, Jerry Vittoria, Firmenich's President for Fine Fragrance added: "I'm delighted to welcome Mehdi back to Firmenich, where he originally discovered his passion for fragrance.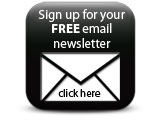 "His keen expertise in strategy and client partnership, as well as his human touch uniquely position[ed] him for success at Firmenich Paris."
Companies