Firmenich's new President of Perfumery and Ingredients
Armand de Villoutreys, a long-term employee with the fragrance producer, will be permanently based in Paris and will integrate the perfume and ingredients teams
Firmenich has appointed Armand de Villoutreys as President Perfumery and Ingredients.
Villoutreys joined Firmenich in 1999 as General Manager of Fine Fragrance Europe. He succeeded Patrick Firmenich in 2001 as the Vice President of Fine Fragrance worldwide. In 2010, he was appointed to Firmenich's Executive Committee as President Perfumery and his new role will be effective 1 July.
The fragrance producer hopes that by extending Villoutreys' leadership from perfumery to ingredients, Firmenich will grow across both businesses with strengthened creative synergies.
Based in Paris, he will continue to report directly to Firmenich CEO Gilbert Ghostine as a member of the company's Executive Committee.
As part of this strategic organisation change, Amaury Roquette, Vice President of Sales Ingredients, will report directly to Villoutreys and lead the ingredients business unit and team globally.
"By bringing our perfumery and ingredients teams closer together, I am excited about the creative potential ahead," said Villoutreys.
"Our excellence in perfumery with award-winning creators, combined with the industry's finest ingredients portfolio gives us an undeniable edge to delight consumers and win with our customers."
The Geneva-headquartered firm has highlighted Villoutreys' leadership strength during his career with Firmenich.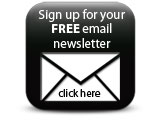 It stated: "[Firmenich] strengthened its unique creative signature rooted in the excellence of its fragrance creation talent, as well as its customer relationships orchestrated by an outstanding account management team."
Companies