Flawless Beauty ordered to recall injectable skin whitening products
US company told to stop selling and recall unapproved and misbranded products – including those containing human placenta – over public health risk fears
Flawless Beauty, a New Jersey company, has been ordered by a federal judge to stop selling and recall its injectable skin whitening products over consumer safety fears.
The company is accused of selling unapproved and improperly labeled or misbranded drugs, posing a serious health risk.
Products marketed as containing human placenta have also raised fears over potential health risks.
Donald Ashley, Director of the Office of Compliance in the FDA's Center for Drug Evaluation and Research, said: "Despite repeated warnings, Flawless Beauty continued to put patients at risk by selling potentially dangerous and unproven treatments to consumers.
"We urge consumers to beware of these and other unproven drug products that use deceptive marketing tactics to sell their unsafe products."
A consent decree of permanent injunction has been issued to Flawless Beauty by US District Judge Peter Sheridan.
The banned products include ampules and lyophilised vials, sold as part of whitening kits, under the brands Relumins, Tatiomax, TP Drug Laboratories, Laennec, Saluta, Tationil and Laroscorbine, among others.
The FDA warned consumers that the sterility of the injectables was a serious concern, while the administration of unapproved drugs intravenously or intramuscularly could result in nerve or blood vessel damage, infection or toxic systemic reactions.
Flawless Beauty had 20 days from the point of notification to recall all ampules and vials and was ordered to hire an expert to review its drug products.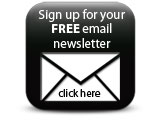 The company must receive written permission from the FDA before it can resume distribution.
Companies