Flawless by Gabrielle Union unveils new chatbot service
Afro texture hair care brand Flawless by Gabrielle Union has launched its first chatbot via Facebook Messenger.
Built in partnership with botworx.ai, an AI powered platform, it aims to provide an authentic conversational experience and personalised content.
Customers are asked a series of questions to allow the chatbot to understand the colour, hair damage and daily hair care maintenance needed.
Products that match the potential customer's needs are then recommended with the option to purchase online.
"We're excited to leverage this technology to create quick and natural conversational interactions," said Vincent Davis, CEO of Flawless Beauty.
"We are constantly looking at new ways to provide greater choice and flexibility, offering features like the Flawless hairbot alongside other existing digital offerings while continuing to deliver a high level of service across all channels."
Botworx.ai collects data from the chatbot to allow Flawless to identify patterns in customer behaviours. It also monitors the comments posted to the brand's page and automatically sends direct messages to the social media user via the chatbot.
"AI-driven chatbots and the fashion and beauty markets are a perfect match," said Mahi de Silva, CEO of botworx.ai.
"Although there is a lot happening behind the scenes already, there's no question this technology will have an even deeper impact in the near future.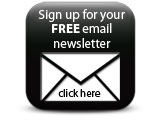 "AI chatbots are increasingly capable of engaging in robust conversations about complex topics. More importantly, it is the next evolution of marketing automation, one that allows brands and marketers to create personalised communications at scale like never before."