Flexibility in boosting preservation
New formulation freedom with Velsan Flex
Achieving safe, antimicrobial protection for cosmetics products has become a well-recognized and much-debated headache, as formulation demands step up while the approved preservatives considered safe for use keep falling due to regulatory and public scrutiny.
Many of today's most-loved formulation types are the most difficult to preserve. Popular nourishing natural skincare and certified body lotions by the very nature of their ingredients provide rich breeding grounds for microorganisms, but formulators are restricted to a few preservatives that lack sufficient antimicrobial power.
And though high transparency makes products like micellar gels, tonic waters and eco-labeled shower gels clearly more alluring, the high water content it requires promotes easy spoiling through contamination.
Add in the increasing calls for less overall preservative use, and it's tough to know where to turn to deal sustainably with preservation issues. That's why Clariant developed Velsan Flex, a naturally derived synergistic booster for preservative systems.
It makes it possible to preserve using less traditional preservative, reducing the load by up to 50%. And its excellent water solubility, high Renewable Carbon Index of 93% and compatibility with all typical preservative types creates a unique natural solution for overcoming the market's biggest preservation challenges, however tricky the product.
Aside from automatically increasing every formulation's natural content from the outset, ISO 16128 compliancy and COSMOS approval mean Velsan Flex can also boost the performance of preservatives accepted for naturally certified formulations.
It's also multifunctional, acting as an oil solubilizer too, which opens up more benefits to more formulations.
Velsan Flex has proven success in protecting natural formulations, including nutrient-rich formula in the form of a COSMOS certifiable rose body lotion, and a Natural Sheet Mask, especially challenging because of its exceptionally high water content and large surface.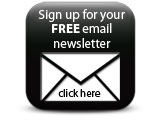 Samples and more details on key benefits are available at www.clariant.com/velsanflex
Featured Companies