Floral Street opens scent school at new flagship store
The UK fragrance brand opens first flagship store in Covent Garden, London, UK featuring a scent school
Floral Street has opened a scent school at its new flagship store in Covent Garden, London, UK.
The UK-based fragrance brand will host the classes on the first Tuesday of every month, to teach consumers the science and skill of fragrance blending.
Founder Michelle Feeney said: "The inspiration for Floral Street fragrances came from its namesake road in WC2 (London, UK). I connected its nostalgic floral history to the present-day obsession with all things flora, to create a modern collection of fragrances, powered by flowers."
To teach the classes, Floral Street has hired experts taught at Robertet, the French fragrance manufacturer which specialises in natural raw materials.
The workshops are free of charge and will feature interactive talks, interviews and activities for customers to take part in.
The store was designed by William Russell Architects, which has worked for big name clients including The Rolling Stones and Alexander McQueen.
Inside, the walls are painted with bold colours and lined with carton lids from Floral Streets biodegradable boxes.
The carpet is a amalgamation of photographs taken by professional photographer Matthew Donaldson.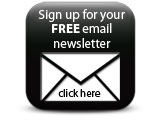 Floral Street's fragrance collection created by Jérôme Epinette is available in-store, online at floralstreet.com and exclusively at Harvey Nichols.
One of Floral Street's Floristas outside its new store
Companies