Floral eyeliner: How festival beauty trends grew up
Move over cat eye wings and sayonara flower crowns. Instagrammers have combined the two looks to create a floral eyeliner trend, just in time for festival season
Floral eyeliner make-up is tipped to become the most sought after look at this summer's festivals. Unlike the classic cat eye or the 'lived in' look, floral designs drawn around the eye are a whimsical millennial update on Kate Moss' grunge festival chic.
UK-based MAC Cosmetics Make-Up Artist Ellie Costello is said to have started the movement with her avant-garde looks in April.
Dubbed the 'terrarium eye,' her Instagram feed is full of real flowers such as gypsophilas and forget-me-nots, which are glued to her eyelids to create show-stopping photos.
"I was inspired to create the terrarium eye as I have always had a love for flowers and every spring/summer there are a lot of beautiful flowers that grow in my garden," Costello told Cosmetics Business.
"I love to use lots of colour in my looks I thought a great new way to incorporate colour and to also add an element of three-dimensional texture would be to use real fresh flowers.
"The Instagram community also inspired me as there are so many talented artists whose work I love and the makeup community on instagram is constantly inspiring one another."
An international trend
She receives more than 2,000 likes for each floral-themed post, but for many consumers (especially hay fever sufferers) the real flowers are a little extreme so the floral eyeliner trend has bloomed.
Instagram bloggers are spreading the intricately painted look and sharing details about how to achieve this hot festival trend.
Glossy magazines and national newspapers across the globe are also celebrating the look, as it appeals to all skin tones.
Sutapa Singhal for The Times of India wrote: "Floral eyeliners? Yes, a thumping yes we say. There's no end to eyeliner trends on social media, but here's one which we Indians can easily pull off, and also cheer our moods along the way."
How festival beauty got sophisticated
A sophisticated step away from the typical bedhead and smudged glitter look, the trend reflects the growing popularity of '#instaready' make-up for party-goers at premium music festivals.
The aspirational music scene is growing in popularity with luxury festivals such as Coachella and Fyre Festival kick-starting trends and making headlines, although not always for the right reasons.
The infamous Fyre Festival, for example, which cost $12,000 per ticket made headlines for leaving revellers stranded in the Bahamas.
"Celebrities and bloggers at these high-end festivals play a huge influence on beauty trends. They catch the public's eye with aspiring looks that can be recreated at home," explained Celebrity Make-Up Artist Denise Rabor.
She added: "Many beauty brands also have make-up stations at these festivals or they have influencers posting images on social media using their products, which can have a massive effect on the brand and increase its popularity."
Coachella caught the attention of both beauty brands and the mainstream media earlier this year. However, over 14 million UK adults plan on attending a music festival this year and there are more festivals than ever for them to visit.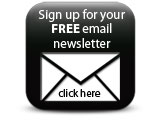 From the Obonjan party on a private island in Croatia to the Electric Castle Festival in Romania, there are countless festivals beyond Coachella where beauty brands can kick-start new trends and attract attention.
"Festivals have become the place to experiment"

"Festival beauty has dramatically changed from Kate Moss' bedhead days. Festivals are now a place where you can get away with different and more 'out there' make-up. Before, most people would go to festivals with bright eye shadow and bright lipsticks but now, we are seeing people being a lot more experimental, using glitter and metallics as well as tattoos to create unique, bold looks that will make them stand out from the crowd."
Denise Rabor, International Make-up Artist and Founder of Wow Beauty
Companies