Floris: The Queen's perfumer revamps 300-year-old store
The oldest fragrance retailer in England boasts Queen Elizabeth II, Florence Nightingale and authour Mary Shelley as some its iconic clientele
England's oldest fragrance retailer Floris has refurbished its 300-year-old home.
It was the first renovation of the Jermyn Street store for more than 100 years, said the Floris family.
The ninth generation perfume dynasty revamped the 1730s building in an attempt to showcase their eclectic range of fragrances in 'clean, stylish surroundings, while giving their customers a space that remains true to the becalming feel of a visit to Jermyn Street.'
Floris created a museum space in the store to allow consumers to observe archived perfumer items.
The brand also unveiled its Ledger Series, a re-release of eight fragrances found in customer ledgers said to date back centuries.
The fragrances will not be launched in the main collection, but will hand-poured in store in a bid to protect the perfumery archives.
However, a cabinet has been produced to house the collection and allow visitors to learn about the history of each fragrance as well as sample them.
A bespoke perfume service will now be available in store. Floris said its Marketing Manager and 'house nose' Edward Bodenham will be based at the Jermyn Street shop with a team of perfumers.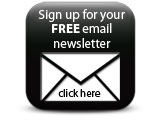 Bodenham and his team will create a unique scent for consumers as part of the By Request service.
Companies