Flower Gem Water - Worth a million likes beauty innovation
Body Care | Hair Care | Skin Care
For Natural Luxury Collection we carefully selected crystals and flowers for their associated therapeutic and healing properties to support and promote organic well-being
As a Brand, we are dedicated to redefining beauty industry standards by launching Natural Luxury Collection. Designed with a focus on natural and certified organic ingredients we aim to provide holistic products for health and beauty as one functioning ecosystem.
This new beauty line consists of all-natural made in Europe products including skin, hair and body care.
Innovative formulations are created in our in-house Research & Development LAB, focusing on the continual upgrade and development of new and existing product offerings.
Advanced therapeutic formulations are distinguished by the use of purified underground water infused with healing flowers extracts and energizing gems.
Water is the main ingredient of all the care and beauty products we daily use. That is saying a lot about its importance. Let us dive into water of our cosmetics.
Only purified water, free of toxins, pollutants and microbes, can be used safely in skin care products where its main role is as carrier to deliver active ingredients to where they will be most effective and beneficial to skin.
Staying hydrated is essential for maintaining wellness and beauty from within. Water has a crystalline structure that can hold memory. When water comes from clean sources, when it runs clean and is living, its crystalline structure is beautiful and healthy. But we decided to go further, to Flower Gem Water.
Rocks and water have a beautiful relationship in the natural environment. Crystal healing is a totally non-invasive form of alternative medicine that works holistically to harmonize the mind, body, emotions and spirit.
The following flower remedies work primarily and a physical level. Flowers are known to be natural anti-oxidant, improve blood circulation, help prevent hair loss & revitalize skin and hair.
Combined together is a very effective way to benefit from gem energy and flower gentle yet potent healing properties that address a host of skin concerns and beauty needs.
More personalized way to enjoy short- and long-term benefits of the Unique Natural Complex is by reaching for our new unique products that are specially formulated with floral extracts.
We offer our consumers to take control over the products they use and customize 'right for them' solutions by mixing a few drops of the chosen flower extract with favorite day and night cream or with hair treatments, enabling them to mix and match across our entire product line.
For Natural Luxury Collection we carefully selected crystals and flowers for their associated therapeutic and healing properties to support and promote organic well-being.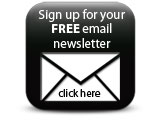 If you would like to become T-LAB Professional Partner in your country, please contact us at tlab@vtholding.com.
Featured Companies