Focus on cleansing at Make-Up in Paris
Cleansing was the theme on the Quadpack stand at Make-Up in Paris
Cleansing was the overriding theme on the Quadpack stand at Make-Up in Paris, with nail care a close second. Visitors were eager to see Apollo's new Silicone Brush Foamer for facial cleansing and Yonwoo's Well Pump for nail polish remover.
The mock-up of the LED Make-Up Compact also drew a lot of attention. This cutting-edge concept uses soft LED lighting to allow consumers to apply the product anywhere.
However, it was cleansing that generated most interest. On the stand were real samples of both the Silicone Brush Foamer and the Well Pump, with the product inside, making the demonstrations truly interactive.
The Apollo Silicone Brush Pump is ideal for foaming facial washes and other deep cleansing treatments, offering consumers an enhanced sensory experience.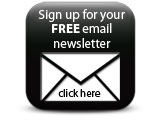 The Well Pump proved to be a welcome introduction into the market. "The nail care sector is growing and, with it, the need for a suitable container for nail polish remover. There is not much on offer that can withstand the harsh formula; even less that is easy and fun to use. Yonwoo's Well Pump therefore made sense to a lot of visitors," said Quadpack product manager Stephanie Padilla.
Companies