Forest Beauty Pore Minimizing & Oil Control Mask shined with victory at Pure Beauty Global Awards
The Glory of Taiwan Beauty! A facial mask of dazzling peach blossom packaging, formulated with the motive of skin savior, has made it to the night of gala
After undergoing through months of intensive assessment by illustrious judges of Pure Beauty, alongside with other outstanding international finalists, Forest Beauty Pore Minimizing & Oil Control Mask is awarded as the winner of Best New Skin Care Treatment.
Forest Beauty, a distinguished Taiwanese skin care brand under Sunnyfield Shihlin Co., Ltd, was established in 2017 and comes from a long heritage.
Its mother company Shihlin Paper Co., Ltd. was founded in 1918, accumulating a century of experience in making high-quality paper products. Forest Beauty inherits the same essential expertise and spirit of Shilin Paper, crafting the finest premium sheet masks of Asia.
Forest Beauty has become the spotlight of Taiwanese Beauty industry, known for its persistence in botanical extract, safe and highly effective non-allergenic ingredients derived from the true source of nature.
The Taiwanese brand has claimed five finalist nominations for five avant-garde facial masks, taking the lead in the preliminary voting, and one is granted as the winner:
Pore Minimizing & Oil Control Mask (Winner: Best New Skin Care Treatment)
Renewing & Oxygen Refreshing Mask (Best New Design and Packaging Product)
Luxurious Silver Foil Swiss Ice Wine Moisture Boost Mask (Best New Face Mask)
24K Gold & Collagen Wrinkless EYE MASK (Best New Premium Anti-Ageing Product)
24K Gold & Collagen Lifting Bio Cellulose Mask (Best New Premium Skin Care Product).
Forest Beauty Pore Minimizing & Oil Control Mask is formulated by five main compelling ingredients: Lime Pearl AF (caviar lime extract from the Australian rainforest), U-fermented SVB (high concentration of vitamin Bs complex), Miniporyl (red clover flower extract), Sebocytine (extracted from wild rose berries, "rosa canina"), and multi HA.
This gentle formulation can optimise a more youthful and healthier skin surface in a safe effective way. It can gradually remove skin unfair complexion by gently exfoliating the skin while repairing it at the same time.
The sheet mask is made of 100% non-bleached cotton, certified by cotton incorporated with the seal and trademark of cotton and natural.
Combining the sheet mask and the serum, it can progressively treat and prevent acne by decreasing the amount of serum production. Moreover, it can gently renew the epidermis and hydrate the skin with just 15 minutes of application.
The mask's sachet design embodies a contemporary picturesque image, designed by Daniel Wong, a renowned fashion designer who worked for Alexander Mcqueen, designing shoes for runway and special collections.
He also worked as a print designer for the very prestige Versace House. Inspire by red clover flower and other ingredients of this mask, Daniel Wong designed the sachet of this awe-inspiring Pore Minimizing & Oil Control Mask à la mode, making it shine glamorously in the Pure Beauty Global Awards 2020.
Available today at: https://www.forestbeauty.com.tw/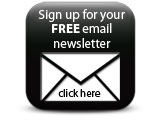 For more information you may contact: contact@shihlin.com.tw // +886-2-2881-1111 Ext.279 Johnny Lo Manzoni.
Companies