Former Coty exec to head up Illuminage Beauty
Illuminage Beauty, a joint venture between Unilever Ventures and Syneron Medical, has named former Coty executive George Cleary as the company's new CEO.
Prior to his new role, Cleary was President of Coty Beauty Americas, overseeing acquisitions and marketing programmes, among other duties, which led to the company's sales quadrupling. He has also spent 15 years in management and senior sales roles at Johnson & Johnson.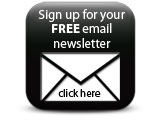 "Leading Iluminage Beauty into its next growth phase is an exciting opportunity," said Cleary. "The company's proficiency in creating innovative consumer beauty products based on advanced professional aesthetic technologies provides the platform for leadership in at-home beauty solutions. Our strategy is to build upon our model of success, capitalizing on the latest professional technological advances to bring breakthrough beauty and skincare solutions directly to the consumer."
Companies