Fountain launches The Phyto-Collagen Molecule
Designed to supplement, preserve and trigger collagen production to help counteract the loss of skin structure, sagging and wrinkles that occur as collagen declines over time
Fountain The Phyto-Collagen Molecule supplements, preserves and triggers collagen production to help counteract the loss of skin structure, sagging and wrinkles that occur as collagen declines over time.
It combines hydrolysed collagen, marine wild phytoplankton and anti-oxidant l-glutathione in a liquid Collagen CX complex, while a hyaluronic acid support matrix helps to preserve cell moisture, aid nutrient delivery and build cartilage.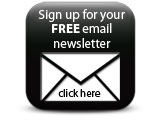 RRP £39.99, Deciem, fountainbeauty.com.
Companies