Fourth Brazilian state bans animal testing for cosmetics
State of Pará has officially banned testing of finished products and ingredients on animals
Northern Brazilian state Pará, the location of the Amazonia National Park, has become the fourth state in Brazil to ban animal testing for cosmetics.
The bill was written into state law 8.361, following Governor Simão Jatene's signature on 11 May. Going forwards, it is prohibited to test finished cosmetics and cosmetics ingredients on animals in the state.
Brazil has been a key area of focus for campaign group Humane Society International (HSI), which runs the #BeCrueltyFree movement. Helder Constantino, #BeCrueltyFree Brazil Campaign Manager for HSI, said: "Pará is the second largest state in Brazil, so this is a very significant victory for the animals. It is also a strong signal to the National Congress that Brazil wants an end to these unethical and outdated tests and in the absence of federal action, states have been enacting their own protective legislation. We congratulate the legislators, Pará and all those who have worked to pass this law for showing the way forward."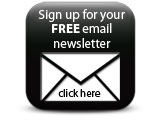 The ban in Pará follows earlier bans in São Paulo, Mato Grosso do Sul and Paranã.
Companies