Fourth time's a charm for Emma!
cosmeticsbusiness.com and SPC deputy editor scoops J&J Journalism award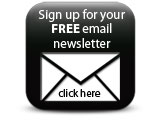 Emma Reinhold, deputy editor, cosmeticsbusiness.com and SPC
cosmeticsbusiness.com and
SPC
are thrilled to announce that deputy editor Emma Reinhold has received the award last night for Best Trade Beauty Journalist at the 7th Annual Johnson & Johnson Beauty Journalism Awards.
This is the fourth time Emma has been recognised by Johnson & Johnson in this category and we're sure all our readers will join us in congratulating Emma on another well deserved win!
To read Emma's award winning skin care report click
here
.
Companies