Fragrance Matters – a sell out
IFRA UK Fragrance Forum is to hold its 4th annual symposium on 16 October 2014 at the Royal Society, London
Fragrance matters. This is why the IFRA UK Fragrance Forum is to take this as the theme of its 4th annual symposium, to be held on 16th October 2014 in London.
The event, for which tickets have already sold out a month before the event, has become a fixture in the fragrance industry's calendar.
It will this year explore a wide range of views and share scientific and anecdotal findings on everything from the effects on those who don't have a sense of smell to the ways in which scent, smell and fragrance will be used in criminal investigations and marketing and the latest findings on smell and human interactions. The Gold sponsors for the Forum this year are CPL Aromas and MANE, both members of IFRA UK. Silver sponsors of the event, to be held at the Royal Society in London, are Robertet UK and Symrise; and the Bronze sponsor is EFF.
The speakers
The speakers who will be presenting at this year's event are:
Mr Duncan Boak, founder and director of the anosmia charity, Fifth Sense whose topic will be: Smell and Emotion - the reality behind fragrance marketing.
Ms Alison Davidson, Department of Forensic and Crime Science within the School of Sciences at Staffordshire University speaking on the topic: Sniffing out the evidence – fragrance and forensics.
Mr Christophe Laudamiel, the renowned perfumer, will describe his educational activities and the work of the Osmotheque and Academy of Perfumery.
Dr Darren Logan, from the Sanger Institute asking, and answering, the question: Do you smell what I smell?
Ms Emmanuelle Moeglin, Mintel's Global Fragrance & Personal Care Analyst who will speak about: Scent and technology – Innovation and the Fragrance Experience.
Dr Tristram Wyatt, from the Department of Zoology, University of Oxford, author of the new book Pheromones and Animal Behavior [sic] whose topic will be: Human pheromones – we need to talk.
The sessions will be chaired by Jonathan Gray, Chairman of IFRA United Kingdom, Stephanie Topps, Vice Chairman, and Lisa Hipgrave, Director of the Association.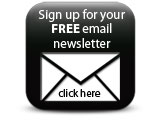 The event is free to IFRA UK members* who also receive priority booking. However, non-members are welcome to apply for tickets, each priced at £175.00+VAT. To apply write to secretariat@ifrauk.org
*Full members and associate members of IFRA UK received two places free of charge; consultancy members are entitled to one free place.
Companies